Where there is no guidance, a people falls, but in an abundance of counselors there is safety.
- Proverbs 11:14 -
Andre N. Miller, Sr.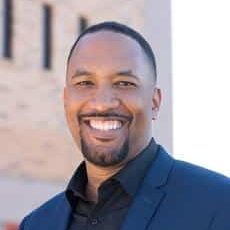 Pastor Andre Miller is a veteran of the U.S. Army and native of Detroit Michigan. He has attended Rio Salado Community College, Grand Canyon University and the top-rated Lancaster Bible College. Pastor Andre is not only the first African-American police chaplain for the Apache Junction Police department, he is also a vital member of the East Valley NAACP's Legal Redress Committee and recipient of the 2019 East Valley NAACP Dr. Martin Luther King Award for Religious Leadership. Pastor Andre is a leader who believes in leading by honest example, strongly embracing all individuals without prejudices, and being a powerful and proactive leader in the church and in the community.
In 2010, with a powerful mandate from the Lord, an earnest desire to serve, minimal funds, and total faith in God; Pastor Andre successfully planted New Beginnings Christian Church with a mission to reach those who are spiritually lost, equip the saved and let the world know there is a reality in serving the risen Savior. In addition to pastoring the successful 200 person and growing Non-Denominational congregation of New Beginnings Christian Church; Pastor Andre also provides strong pastoral leadership to the predominantly Caucasian Lutheran congregation of St. Peter Lutheran Church. This is an incredible and amazing undertaking considering not only the current political climate in our nation, but also at a time where (despite being inconsistent with the life and message of reconciliation of Jesus Christ) Sunday is still the most segregated day of the week in America.
As the Senior Pastor of New Beginnings Christian Church, Pastor Andre Miller is dedicated to continually strengthening the ties within the community. Leading by example, he tirelessly contributes his time and financial resources to various charitable organizations such as Maggie's Place, Feed My Starving Children, the East Valley Men's Shelter, A New Leaf, and Save the Family; all while he graciously makes his personal and professional assets and networks available to support the important causes of social and criminal justice reform through advocacy, education and citizen empowerment.
Pastor Andre astutely uses his platform to address the staggering issues of criminality and prison reform such as sentencing inequity, prison overcrowding, stacked sentencing, and judicial discretion. In 2017, Pastor Andre saw an overwhelming lack of law enforcement in some of the most vulnerable neighborhoods in Mesa. Seeing the unjust and unfair treatment of individuals in those neighborhoods, he took on the special task of working with Mesa city officials to coordinate law enforcement presence, coverage and security to these under-serviced communities. With a gentle nature and strong ability to speak truth to power, Pastor Andre is continually engaged by and with the community and the media to bridge the massive gaps between policymakers and community members, and to address the terrible inequities of policing and other social ills.
As an advocate for honest community policing, Pastor Andre has fostered strong relationships with Mesa City Officials and the Maricopa County Attorney's Office to improve trust, build strong relationships, and create phenomenal action plans to address numerous concerns held by our communities.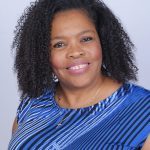 Pastor Jackie
Pastor Aisha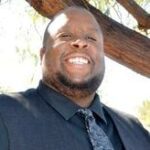 Deacon Mitchell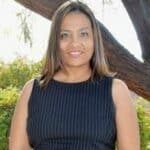 REV. Christy